Events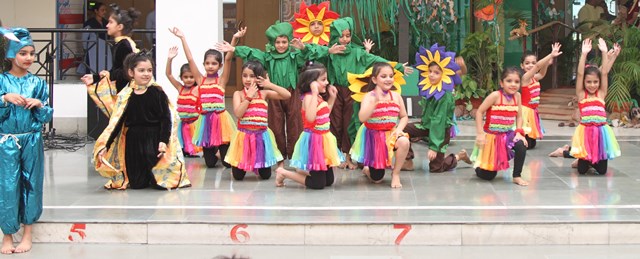 Gallery Walk -Classes I & II
28th September, 2023
'Own your learning journey, unlock endless growth, and walk the path to success!' We, at Blue Bells, are committed to nurturing a learning environment where students are empowered to explore, que...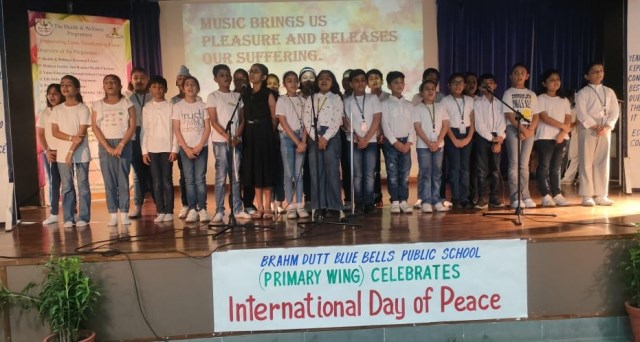 Activities & Assembly on Peace Day
25th September, 2023
'Peace is the anchor that unites humanity.' With an aim to promote unity, tolerance and camaraderie, the students of Class IV C and Earth's Angels (SDG) Club organised a Special Assembly on Septe...
AWARENESS CAMPAIGN ON DENGUE
22nd September, 2023
Under the mentorship and inspirational guidance of Dr. Alka Saxena, Deputy Director (Health & Wellness), BBGS, the Health & Wellness Team orchestrated informative sessions on Dengue Prevention...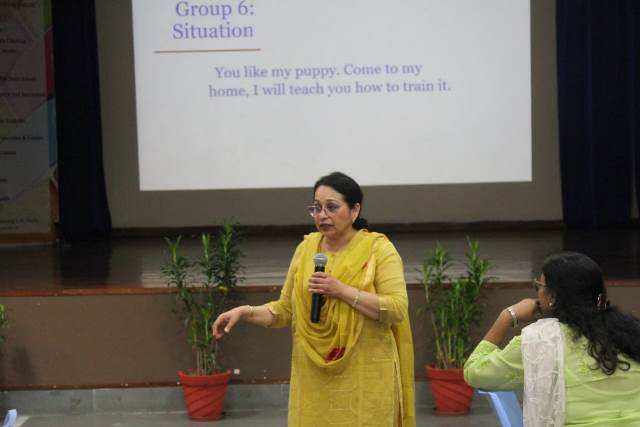 SAFE TOUCH WORKSHOP FOR TEACHERS
22nd September, 2023
COMMITMENT FOR HAVEN FOR LEARNING: TEACHER EMPOWERMENT WORKSHOP ON SAFE TOUCH "There is nothing more precious to a parent than a child, and nothing more important to our future than the safety ...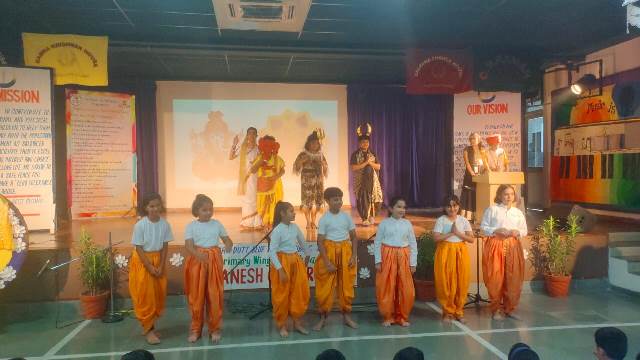 GANESH CHATURTHI CELEBRATION
21st September, 2023
'May the arrival of Lord Ganesha bring good luck and prosperity into our lives.' To pay tribute to Lord Ganesha and seek his blessings for wisdom, success and removal of obstacles, the students ...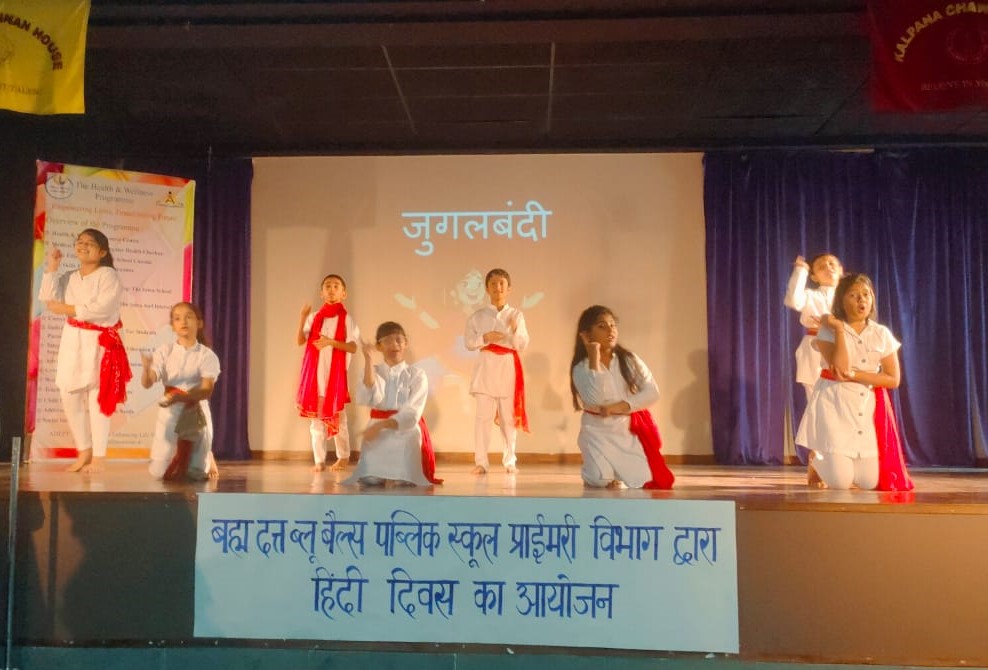 HINDI DIWAS
20th September, 2023
AN INTER-HOUSE HASYA KAVI SAMMELAN TO MARK HINDI DIWAS   There is a sweet stream of millions of throats, our land is ours, our land is ours. An Inter-House Hasya Kavya Sammelan was organised to ce...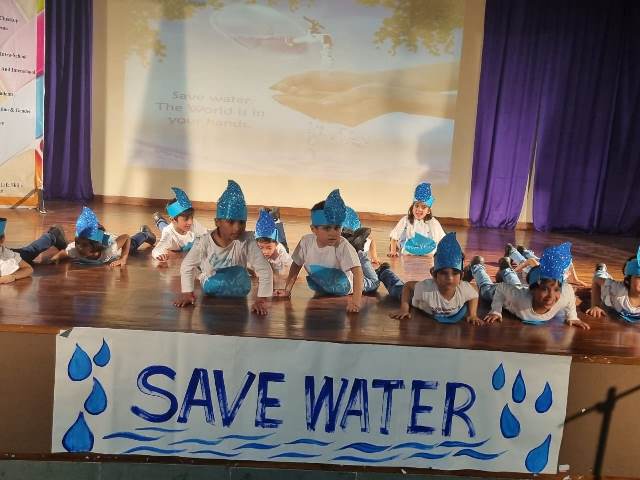 'Save Water' Assembly Grade KG
18th September, 2023
"Small acts, when multiplied by millions of people, can transform the world." - Howard Zinn Water, nature's most precious gift, sustains all life on Earth. The students of Class KG organised an assem...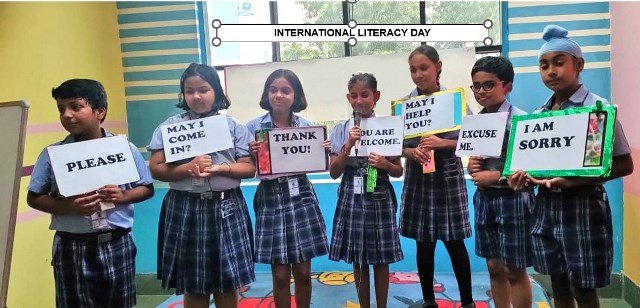 INTERNATIONAL LITERACY DAY
11th September, 2023
"Education is the most powerful weapon which you can use to change the world." - Nelson Mandela On International Literacy Day, an inspiring and heartwarming activity 'Each One, Teach One' was condu...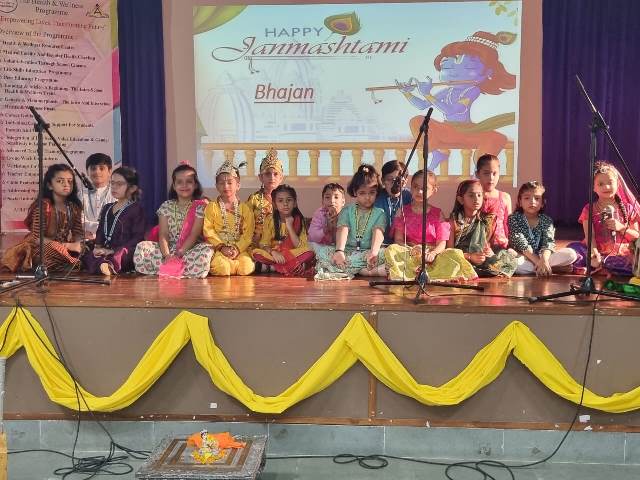 JANMASHTAMI CELEBRATION
7th September, 2023
'Let there be light, let there be happiness, let there be laughter in our life through Lord Krishna's blessings.' To bring the essence of Lord Krishna's teachings alive, the students of Grade II ...

TEACHER'S DAY CELEBRATION AT BDBBPS
5th September, 2023
'Gratitude for teachers is the key that unlocks the door to a world of wisdom and growth.'   In honour of the unwavering commitment and selfless devotion of the teachers, the students of Grade ...
Showing 1 - 10 of 832 Previous
Next