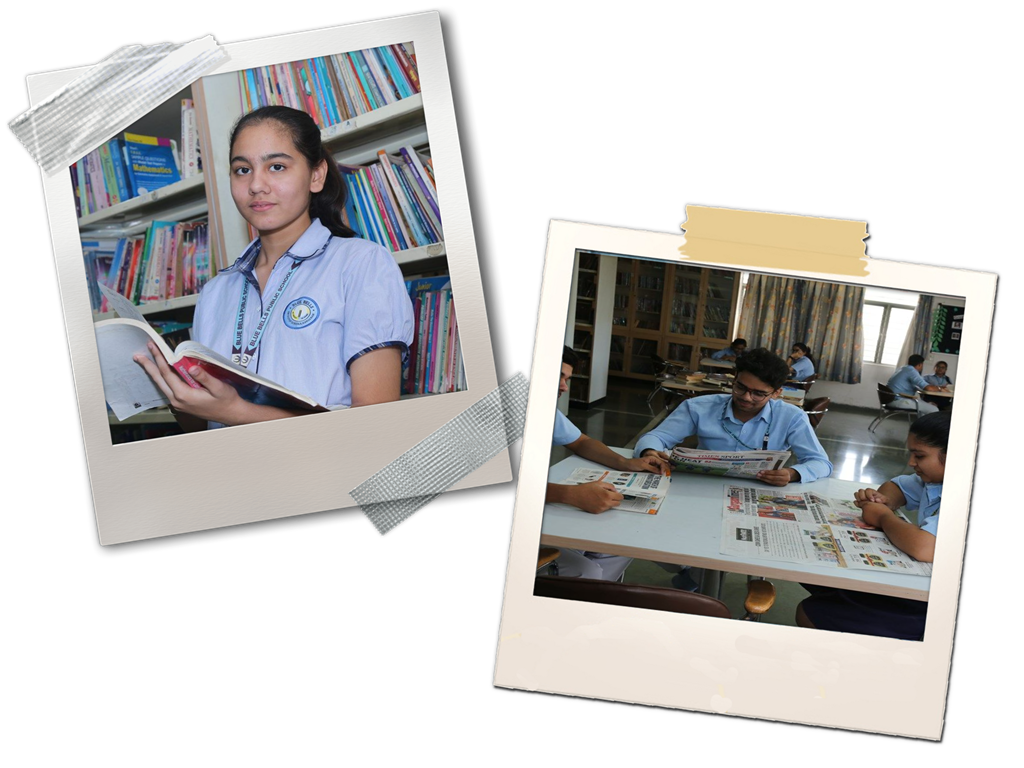 Libraries store the energy that fuels the imagination. They open windows to the world and inspire us to explore, achieve, and contribute to improving our own lives and of those around us. The school has two separate libraries for the Primary Wing and the Senior Wing.
Primary Wing Library
The Primary Wing has a well-stocked library of around 11,000 books on diverse subjects to cater to the specific needs of the curious minds in that age group. A class library is also maintained with contributions from the young learners, which not only inculcates their reading skills but also helps them learn how to handle books with care.
The library also subscribes to the leading newspapers and magazines relevant to children of the primary-school age-group. There is an audiovisual section where many topics are addressed through a rich collection of films and documentaries. The themes are subject-specific and interdisciplinary, making learning a holistic and fun-filled experience. The annual review of the books not only ensures easy access to the latest resource material but also makes the entire reading-learning process dynamic and lively.
Senior Wing Library
The school has a well-equipped and fully air-conditioned Senior Library, which is upgraded annually. The library has a separate reading hall with tasteful decor and well-demarcated Text, Reference, Fiction, and Non-fiction sections. The adjacent AV Room is furnished with an overhead projector, LED TV screens, Linguaphones, and CD players for the convenience of the students. The library also has a variety of audio and video CDs on its shelves. It subscribes to 5 newspapers and 37 magazines and journals to cater to the diverse tastes and interests of the students.