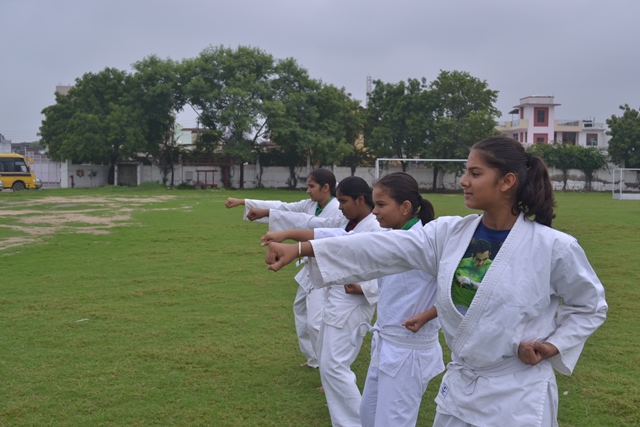 The ability of students to perform and participate in a range of physical activities dramatically accelerates their learning process and their ability to interact with others. Structured physical activities can be a powerful teaching tool for experiential learning—visceral, engaging, and fun.
The school has engaged coaches for different sports for Classes VI–XII to give them an opportunity to display their talents in fields of their choice. It provides facilities for cricket, football, hockey, basketball, volleyball, table tennis, chess, badminton, athletics, roller skating, yoga, aerobics, school band, and so on.
The school also has training facilities for Korean and Japanese martial arts like Taekwondo and Karate, which develop in students a disciplined mind and a disciplined body.
We also understand that in order to achieve their best, a good sportsperson needs specialised coaching beyond regular classes. To facilitate that, we provide morning sports practice for classes III–XII for football, volleyball, table tennis, cricket, basketball, and badminton. These practice games are conducted before school hours. On regular days, students coming for morning games are dropped at the school by their parents. These sessions are conducted on Saturdays as well. Drop and pickup on Saturdays is the responsibility of the parents.