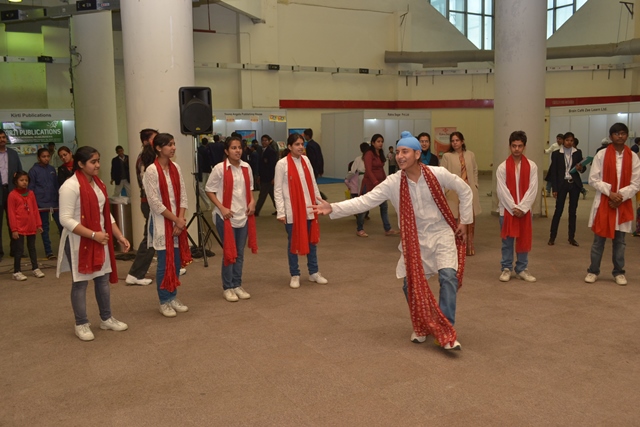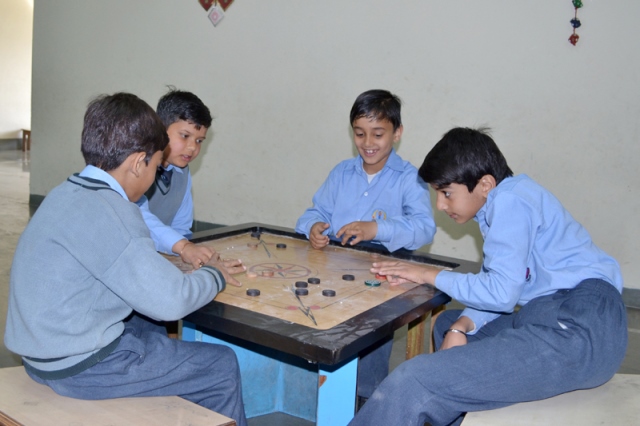 To nurture young minds, extra-curricular activities form an integral part of the school curriculum. Under the guidance of able and enthusiastic teachers, our clubs serve as a platform for students to prove themselves in various fields other than academics.
The main objective of the clubs is to promote literary, creative, technical, and artistic skills, and to inculcate environmental sensitivity among our students. Club members learn to work together towards a common goal. Inspiring students to look beyond their individual achievements, these clubs also act as a platform for students to showcase their talents in their field of interest.
We believe that the holistic development of a child includes not only the formal academic curriculum but also other pursuits like sports, life skills, and co-curricular activities. In the club period, students are given an option to choose from a wide range of clubs:
Literary—Hindi,
Literary—English,
Heritage Club—Senior
Eco Club—Primary,
Fine Arts & Craft Club
Music Club
Dance Club
Dramatics Club
Rangoli Club
Sculpture Club
Photography Club
Quality Circle
Home Science Club—III To X
Quiz Club
Cyber Club
Adolescence Education Programme/Teen Club
Sports Club
Robotics Club
ATL Club
Sports Club Options
Students can choose from Hockey, Cricket, Basketball, Table Tennis, Chess, Carom, Yoga, Football, Volleyball, Badminton, Lawn Tennis, Taekwondo, Skating, and Athletics.
Special instructors visit the school regularly to coach the students of these clubs. Workshops are organised for the students to enhance their skills.
Health Club
The Health and Wellness Club was set up in 2009 for the students of Classes VI to X. The club for Classes III to V was introduced in 2015. These clubs are directed by the school counsellors and the teachers of the Health and Wellness team. In these clubs, we cater to the intellectual, creative, analytical, and analogical skills of students. The Health and Wellness Club is the brainchild of Deputy Director, Health and Wellness, Blue Bells Group of Schools.